Molecular mechanisms of acute myeloid leukemia development
TEAM LEADER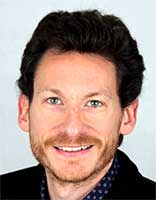 Alexandre PUISSANT, PhD
Research Scientist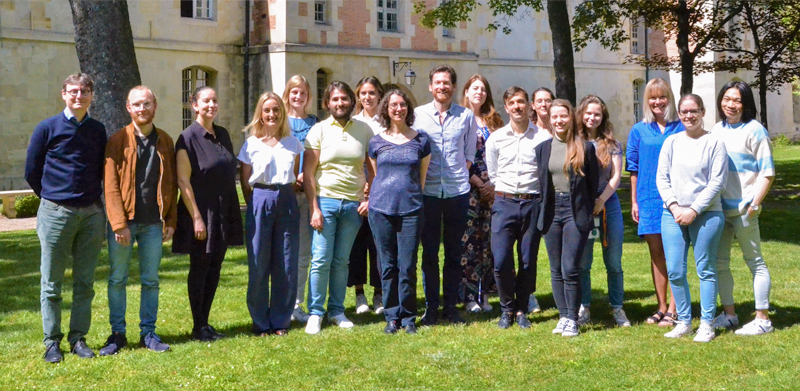 The Puissant Lab is located at the St Louis Research Institute at Saint-Louis Medical Center in Paris and is focused on the study of Acute Myeloid Leukemias (AML).  As the first leading cause of blood cancer-related death, AML is highly refractory to all forms of treatment and novel approaches are urgently needed. Specifically, our lab undertakes a comprehensive approach to decipher altered cellular responses of leukemic cells using large-scale screening strategies, functional genomics and proteomics applied to pre-clinical mouse models. This effort led to the discovery and dissection of new leukemia-promoting targets, and the identification of promising molecular strategies to target undruggable oncoproteins and to leverage response to therapy. Collectively, our studies delineate novel insights into mechanisms of cellular transformation and oncogenic dependencies, thereby providing promising therapeutic strategies to treat durably leukemias.
Using Functional Screening Technology to Decipher New Oncogenic Pathways and Resistance Mechanisms in AML.
► AML development does not only depend on accumulation of genetic alterations; it also relies on adaptive mechanisms initiated in the leukemic progenitor cells to overgrow within their microenvironment. Investigating this disease as closely as possible to human pathology, then, requires the use of preclinical AML mouse models in which leukemic cells are transplanted into their bone marrow microenvironment to be studied. Our group develops transplantable mouse models of AML, which we screen using pooled shRNA- or CRISPR-based libraries in order to identify candidate genes involved in leukemia cell proliferation and resistance to therapies in bone marrow. Using large scale multi-omics experiments, we define molecular mechanisms by which candidate target genes impact cell proliferation and survival, and we are therefore able to delineate efficient therapeutic strategies to target pathways of interest in AML.
Deciphering intra-tumoral heterogeneity and evolutionary dynamics in AML.
► AML results from the accumulation of genetic and epigenetic alterations, often in the context of an aging hematopoietic environment. We harness single-cell technologies to shed light on the intratumoral diversity of leukemic cells, extending the definition of leukemic clones beyond genetics to encompass epigenetic and functional heterogeneity. We develop surrogate biomarkers of leukemic diversity to inspect its prognostic value in large patient cohorts. We leverage syngeneic mouse models and deep sequencing of serial patient samples to interrogate with probabilistic models the relation between the parameters of the leukemic system (self-renewal, proliferation, dependence to regulation), clonal architecture and evolutionary dynamics of leukemia. Our ultimate goal is to transform this knowledge into rational 'evolutionary traps' to cure leukemia.
Precision medicine for acute leukemia by flow cytometry: the RAINBOW platform.
► Current standards of care for newly diagnosed and relapsed/refractory AML are based on patient's physical status and risk stratification based on recurrent genetic lesions. Only a handful of gene mutations are amenable to targeted therapies. Our RAINBOW platform leverages flow-based high-throughput screening to design or validate biomarkers of existing therapies, including ex vivo drug testing in niche-like conditions and BH3 profiling profiling among others, and nominate new drug combinations for precision medicine in AML. We are interfaced with the ALFA cooperative group and the relapsed acute leukemia program of Plan France Medecine Genomique 2025 and perform pre-clinical studies as well as collaborative studies for multicenter phase I-III clinical trials.
►

Itzykson R, Santini V, Thepot S, Ades L, Chaffaut C, Giagounidis A, Morabito M, Droin N, Lübbert M, Sapena R, Nimubona S, Goasguen J, Wattel E, Zini G, Torregrosa Diaz JM, Germing U, Pelizzari AM, Park S, Jaekel N, Metzgeroth G, Onida F, Navarro R, Patriarca A, Stamatoullas A, Götze K, Puttrich M, Mossuto S, Solary E, Gloaguen S, Chevret S, Chermat F, Platzbecker U, Fenaux P. Decitabine Versus Hydroxyurea for Advanced Proliferative Chronic Myelomonocytic Leukemia: Results of a Randomized Phase III Trial Within the EMSCO Network. Journal of Clinical Oncology. 2022 Dec 1:JCO2200437. doi: 10.1200/JCO.22.00437. Online ahead of print. PMID: 36455187


►

Lin KH, Rutter JC, Xie A, Killarney ST, Vaganay C, Benaksas C, Ling F, Sodaro G, Meslin PA, Bassil CF, Fenouille N, Hoj J, Washart R, Ang HX, Cerda-Smith C, Chaintreuil P, Jacquel A, Auberger P, Forget A, Itzykson R, Lu M, Lin J, Pierobon M, Sheng Z, Li X, Chilkoti A, Owzar K, Rizzieri DA, Pardee TS, Benajiba L, Petricoin E, Puissant A*, Wood KC*. P2RY2-AKT activation is a therapeutically actionable consequence of XPO1 inhibition in acute myeloid leukemia. Nature Cancer. 2022 Jul;3(7):837-851. doi: 10.1038/s43018-022-00394-x. Epub 2022 Jun 6. PubMed PMID: 35668193. * Co-last authors.


►

Pardieu B, Pasanisi J, Ling F, Dal Bello R, Penneroux J, Su A, Joudinaud R, Chat L, Wu HC, Duchmann M, Sodaro G, Chauvel C, Castelli FA, Vasseur L, Pacchiardi K, Belloucif Y, Laiguillon MC, Meduri E, Vaganay C, Alexe G, Berrou J, Benaksas C, Forget A, Braun T, Gardin C, Raffoux E, Clappier E, Adès L, de Thé H, Fenaille F, Huntly BJ, Stegmaier K, Dombret H, Fenouille N, Lobry C, Puissant A*, Itzykson R*. Cystine uptake inhibition potentiates front-line therapies in acute myeloid leukemia. Leukemia. 2022 Jun;36(6):1585-1595. doi: 10.1038/s41375-022-01573-6. Epub 2022 Apr 26. PubMed PMID: 35474100. * co-last authors.


►

Benbarche S, Lopez CK, Salataj E, Aid Z, Thirant C, Laiguillon MC, Lecourt S, Belloucif Y, Vaganay C, Antonini M, Hu J, da Silva Babinet A, Ndiaye-Lobry D, Pardieu B, Petit A, Puissant A, Chaumeil J, Mercher T, Lobry C. Screening of ETO2-GLIS2-induced Super Enhancers identifies targetable cooperative dependencies in acute megakaryoblastic leukemia. Science Advances. 2022 Feb 11;8(6):eabg9455. doi: 10.1126/sciadv.abg9455. Epub 2022 Feb 9. PubMed PMID: 35138899; PubMed Central PMCID: PMC8827662.


►

Pikman Y, Tasian SK, Sulis ML, Stevenson K, Blonquist TM, Apsel Winger B, Cooper TM, Pauly M, Maloney KW, Burke MJ, Brown PA, Gossai N, McNeer JL, Shukla NN, Cole PD, Kahn JM, Chen J, Barth MJ, Magee JA, Gennarini L, Adhav AA, Clinton CM, Ocasio-Martinez N, Gotti G, Li Y, Lin S, Imamovic A, Tognon CE, Patel T, Faust HL, Contreras CF, Cremer A, Cortopassi WA, Garrido Ruiz D, Jacobson MP, Dharia NV, Su A, Robichaud AL, Saur Conway A, Tarlock K, Stieglitz E, Place AE, Puissant A, Hunger SP, Kim AS, Lindeman NI, Gore L, Janeway KA, Silverman LB, Tyner JW, Harris MH, Loh ML, Stegmaier K. Cancer Discovery. 2021 Feb 9:candisc.0564.2020. doi: 10.1158/2159-8290.CD-20-0564. PMID: 33563661.


►

Roux B, Vaganay C, Vargas JD, Alexe G, Benaksas C, Pardieu B, Fenouille N, Ellegast JM, Malolepsza E, Ling F, Sodaro G, Ross L, Pikman Y, Conway AS, Tang Y, Wu T, Anderson DJ, Le Moigne R, Zhou HJ, Luciano F, Hartigan CR, Galinsky I, DeAngelo DJ, Stone RM, Auberger P, Schenone M, Carr SA, Guirouilh-Barbat J, Lopez B, Khaled M, Lage K, Hermine O, Hemann MT, Puissant A*, Stegmaier K*, Benajiba L*. Targeting acute myeloid leukemia dependency on VCP-mediated DNA repair through a selective second-generation small-molecule inhibitor. Science Translational Medicine. 2021 Mar 31;13(587). doi: 10.1126/scitranslmed.abg1168. PubMed PMID: 33790022; PubMed Central PMCID: PMC8672851. * co-last authors.


►

Su A, Ling F, Vaganay C, Sodaro G, Benaksas C, Bello RD, Forget A, Pardieu B, Lin KH, Rutter JC, Bassil CF, Fortin G, Pasanisi J, Antony-Debré I, Alexe G, Benoist JF, Pruvost A, Pikman Y, Qi J, Schlageter MH, Micol JB, Roti G, Cluzeau T, Dombret H, Preudhomme C, Fenouille N, Benajiba L, Golan HM, Stegmaier K, Lobry C, Wood KC, Itzykson R, Puissant A. The Folate Cycle Enzyme MTHFR Is a Critical Regulator of Cell Response to MYC-Targeting Therapies. Cancer Discovery. 2020 Aug 21. doi: 10.1158/2159-8290.CD-19-0970. PMID: 32826232.


►

Lin KH, Rutter JC, Xie A, Pardieu B, Winn ET, Bello RD, Forget A, Itzykson R, Ahn YR, Dai Z, Sobhan RT, Anderson GR, Singleton KR, Decker AE, Winter PS, Locasale JW, Crawford L, Puissant A*, Wood KC*.  Using antagonistic pleiotropy to design a chemotherapy-induced evolutionary trap to target drug resistance in cancer. Nature Genetics. 2020 Apr;52(4):408-417. doi: 10.1038/s41588-020-0590-9. *Equal Contribution. PMID: 32203462.


►

Fenouille N, Bassil CF, Ben-Sahra I, Benajiba L, Alexe G, Ramos A, Pikman Y, Conway AS, Burgess MR, Li Q, Luciano F, Auberger P, Galinsky I, DeAngelo DJ, Stone RM, Zhang Y, Perkins AS, Shannon K, Hemann MT, Puissant A*, Stegmaier K*. The creatine kinase pathway is a metabolic vulnerability in EVI1-positive acute myeloid leukemia. * Equal contribution. Nature Medicine. 2017 Feb 13. doi: 10.1038/nm.4283. [Epub ahead of print]. PMID: 28191887. * co-last authors.


►

Puissant A, Fenouille N, Alexe G, Pikman Y, Bassil CF, Mehta S, Du J, Kazi JU, Luciano F, Rönnstrand L, Kung AL, Aster JC, Galinsky I, Stone RM, DeAngelo DJ, Hemann MT, Stegmaier K. SYK is a critical regulator of FLT3 in acute myeloid leukemia. Cancer Cell. 2014 Feb 10;25(2):226-42. PMID: 24525236.


►

Puissant A*, Frumm SM*, Alexe G, Bassil CF, Qi J, Chanthery YH, Nekritz EA, Zeid R, Gustafson WC, Greninger P, Garnett MJ, McDermott U, Benes CH, Kung AL, Weiss WA, Bradner JE, Stegmaier K. Targeting MYCN in neuroblastoma by BET bromodomain inhibition. Cancer Discovery. 2013 Mar;3(3):308-23. PMID: 23430699. * Equal contribution.
Gaetano SODARO
Post-doctoral Fellow (Puissant Lab: 2017-22)
Current Position: Research Scientist at Biomunex Pharmaceuticals (France)
Giuseppe Di FEO
Graduate Student (Puissant Lab: 2021-23)
Michela PALAMIN
Master Student (Puissant Lab: 2022 )
Current Position: Grad Student (Krebs Lab, EMBL, Germany)
Justine PASANISI
Research Technician (Puissant Lab: 2018-22)
Current Position: Engineer (Curie Institute, Paris, France)
Christopher F. BASSIL
Visiting PhD Student (Puissant Lab: 2021)
Current Position: Grad Student (Kris Wood Lab, Duke University, NC, US)
Lisa AZIEZ
Master Student (Puissant Lab: 2021)
Current Position: Grad Student (Michaela Fontenay's lab, Cochin Institute, Paris, France)
Gaël FORTIN-NOUËL
Graduate Student (Puissant Lab: 2020-21)
Current Position: Grad Student (Hugues de Thé's Lab, IRSL, Paris, France)
Bryann PARDIEU – PhD
Graduate Student (Puissant Lab: 2017-21)
Reinaldo DAL BELLO Jr – MD/PhD
Graduate Student (Puissant Lab: 2016-20)
Current Position: Clinician (AP-HP, Paris, France)
Antoine FORGET – PhD
Post-doctoral Fellow (Puissant Lab: 2019-20)
Current Position: Assistant Researcher (Krogan Lab, UCSF, CA, USA)
Clémentine CHAUVEL – MD
Medical Student (Puissant Lab: 2019-20)
Current Position: Clinician (AP-HP, Paris, France)
Khansa SAADALLAH
Master Student (Puissant Lab: 2019)
Current Position: Grad Student (Manuel Théry's Lab, IRSL, Paris, France)
Laura DESBOUDES – PhD
Post-doctoral Fellow (Puissant Lab: 2017-19)
Current Position: Post-doc Fellow (Françoise Pflumio's Lab, Institut François Jacob, Paris, France)
Angela SU
Lab Manager (Puissant Lab: 2016-19)
Current Position : Lab Manager (Kim Stegmaier's Lab, Dana-Farber Cancer Institute, Boston, US)
Swann BREDIN – MD
Medical Student (Puissant Lab: 2018)
Current Position: Clinician (AP-HP, Paris, France)
Victoire DE MARCELLUS
Master Student (Puissant Lab: 2021-2022)
Current Position: Hematology Resident (Reims University Hospital)
 

Loïc VASSEUR
Master Student (Puissant Lab: 2020-2021)

Current Position: PhD Student (INSERM U1153)
 

Romane JOUDINAUD
Master Student (Puissant Lab: 2020-2021)
Current Position: PhD Student (INSERM U1277)