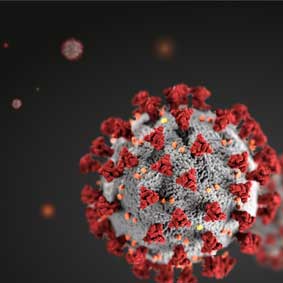 Limiting the spreading of the COVID-19 pandemic is the priority of the priority of the French government.
During this exceptional period, the GenCellDis research teams have reduced their experimental activities as strictly necessary to ensure the duration of their research projects.
Two of our teams are dedicated to clinical and basic research on COVID-19 in close connection with Saint-Louis Hospital.
To stay informed on scientific newson COVID-19, please click here.